We have done the work for you.
Unlock the knowledge.
Request a Demo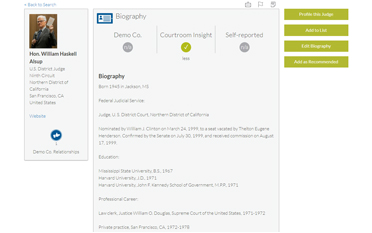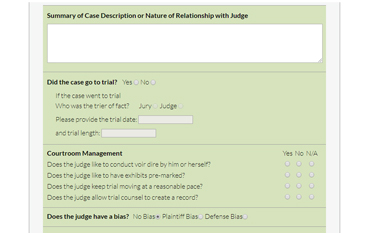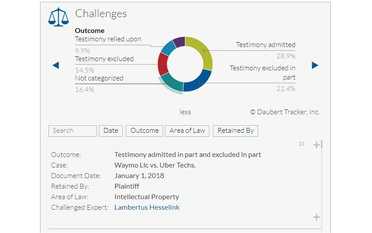 Judicial Directory
From local state jurisdictions to the Supreme Court of the United States, Courtroom Insight's judicial directory contains information about most judges throughout the United States. The directory is segregated between Federal Court, State Court and Administrative Law Judges. Directory profiles are enhanced with professional biographies, performance evaluations and rulings on legal challenges to expert witness testimony.
PROFILES:
28,815
BIOGRAPHIES:
2,637
REVIEWS:
19,446
CHALLENGES:
175,746
Law Firms / Legal Organizations
Law firms and legal organizations access all the information contained in Courtroom Insight's preloaded judicial directory plus benefit from additional customizations that are only available to the firm's users:
Internal research and biographical information
Private performance reviews
List of confirmed relationships with each judge
Pinned internal documents
Learn more about Courtroom Insight's custom Knowledge Management Solution