We have done the work for you. Unlock the knowledge.
Request a Demo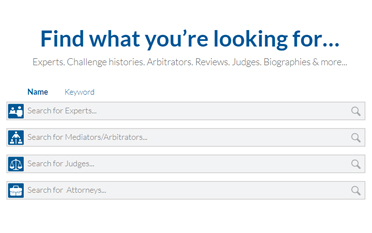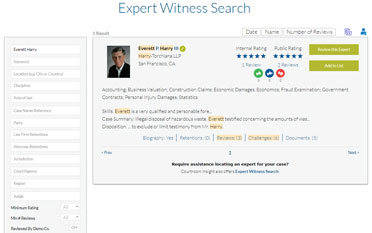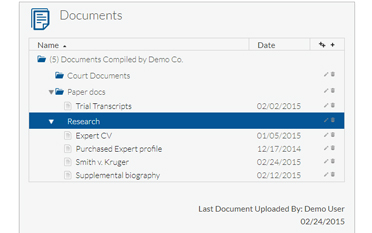 Expert Witness Directory
Courtroom Insight's expert witness directory contains over 508,000 profiles of testifying experts and forensic consultants in every conceivable discipline. Directory profiles are enhanced with professional biographies, performance evaluations and relevant judicial opinions about expert witness testimony. In addition, users may access critical information about published and unpublished legal challenges to expert testimony.
PROFILES:
508,728
BIOGRAPHIES:
23,173
RETENTIONS:
221,874
JUDICIAL OPINIONS:
23,171
CHALLENGES:
181,765
Expert witness profiles are organized into logical and intuitive categories of expertise:
Academic Discipline: specialty achieved through focused academic studies; often requiring a specific educational degree or professional license. (Sample experts include: accountants, structural engineers and medical doctors.)
Industry Expert: general knowledge of a particular industry as a whole, including market comparisons/trends, industry standards and practices, etc.; expertise often achieved through professional experience rather than academic study. (Sample experts include: CEO of a financial institution, general manager of a construction company and commercial real estate agent.)
Forensic Service: individuals who are trained in the use of scientific tools and techniques to assist in fact gathering and trial preparation purposes. (Sample experts include: accident reconstruction specialist (non-engineering related), handwriting expert, jury consultant.)
Expert Witness Services
Courtroom Insight's expert witness directory offers significant information related to expert witness credentials, experience and performance. However, attorneys and legal researchers sometimes require additional assistance with locating an expert with very specific, difficult to locate expertise. Learn more about Courtroom Insight's integrated Expert Witness Referral service.
In addition, users often want to perform a comprehensive analysis of an expert's professional background, disciplinary history, publications, patents and trademarks, testimonial history and challenge history. Therefore, we have partnered with the leading research organization to provide custom expert witness research services.
Law Firms / Legal Organizations
Law firms and legal organizations access all of the information contained in Courtroom Insight's preloaded expert witness directory plus benefit from additional customizations that are only available to the firm's users:
Internal research and biographical information
Private performance reviews
Historical record of expert witness retentions and oppositions
List of confirmed attorney relationships with each expert
Pinned internal documents
Powerful Expert Witness Analytics
Learn more about Courtroom Insight's custom Knowledge Management Solution
Individual Users
Individual users may register for an account to claim their profile, submit public performance reviews and access information contained in Courtroom Insight's expert witness directory. Learn more about Courtroom Insight's Public Site for Individual Users.
Learn More about Individual Accounts
Request a Demo